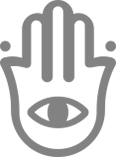 ABOUT ME
My name is Susana…
For the massages I was trained in the school "Olesma" in Palma, unfortunately no longer exists, and in the school of traditional massages in Bunyola. I received my training for Quiromassage in the school Aifa Den in Palma.
I offer quiromassages in Mallorca, either blood circulation enhancing or muscle relaxing. Either way a great massage.
Hot stones? Cold stones? Doesn't matter, this is relaxation par excellence. Hot lava and jade stones provide complete muscle relaxation, or cold marble stones also provide relaxation and also have a decongestant effect. A combination of the different stones is also possible.
Foot reflex? As well… Pure relaxation for the whole body through the feet.
Or gladly also Pressotherapie – with infrared warmth and passive gymnastic. And to make the relaxation perfect, with head and face massage.
I received my Pilates training in the Balearic Pilates Association and I am a member of the Spanish Pilates Association. Pilates is the perfect sport for all ages. My emphasis is on back health, so I offer small classes to ensure the correct flow in Mallorca.